Bubblan
Diabox for Iphone – Easier living with Diabetes
See the installation video below
https://www.youtube.com/watch?v=HVlfBBBg0Twhttps://t.me/DiaboxApp
How to DIY install DiaBox on your iOS Device
Disclaimer
This content is only used to illustrate how to install DiaBox application on iOS devices, it does not involve any medical-related content, treatment, and cannot be used for any medical purposes, all risks and consequences arising from it are borne by the readers themselves.
Depiction Page
Here you can know more about DiaBox
Download Links for DiaBox ipa
Sideloading (No Jailbreak): Download IPA file from here and follow the instructions below to sign and install the app from your computer for one week(Need to Repeat This every 7 days )
Known Issues:
1– It can work with Bubble&Bubble Mini Only with Free Developer Account ,it means you have NO NFC scan feature for I am still working on how to keep NFC after re-signing, this limitation comes from Apple
2–Apple Watch App cannot work any more with this ,the same to Widget
How to Sideload on non-jailbroken devices
Requirements
A computer running macOS or Windows
Internet connection
Apple ID (email & password), better register a new one for signing DiaBox only
Sideloadly
Download and install Sideloadly from here.
Install it on your PC
Install DiaBox
After you downloaded DiaBox ipa, installed Sideloadly on your PC ,and have a new Apple ID account ,follow the steps below:
1–Connect your iOS device with your PC ;
2–Open Sideloadly, sometimes you need to unlock you iOS device to trust your PC connection;
When your iOS device connected by Sideloadly you can see this pic:
After that ,you can click the left area in Sideloadly in the pic and add DiaBox ipa:
After you added DiaBox ipa to Sideloadly, it would be like the pic below:
Now make sure your device is connected to Sideloadly, if yes your Device name will be displayed on iDevice window.
Next, input your Apple ID email address and password, and 2FA verify code ,then click start. After that ,it would install DiaBox on your device.
For Paid Developer Account(Update 22/Dec/2021):
Advanced Options, don't check Use automatic bundle ID ,and enter the Bundle ID you created in Apple Developer account ,then check Apple ID Sideload Signing .This way you can enjoy the NFC features with a paied developer account .
Errors?
Please go to https://sideloadly.io/#faq
Untrusted Developer?
If you have saw DiaBox on your iOS device ,you need to do one more step to make it run :
Go to Settings-General-VPN&Device Management, found the Developer APP, click and trust it. Then you can enjoy
If you have any questions, pls contact : [email protected] or
join Telegram channel: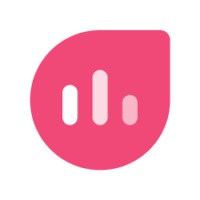 42 in stock
Bubblan
199,00 € ex. Vat


919 in stock
9,60 € ex. Vat


Out of stock
7,99 € ex. Vat

4 in stock (can be backordered)
ex. Vat
1 in stock
7,99 € ex. Vat