About us
Bubblan.org was founded by a team of developers who wanted to create a solution to help people with diabetes manage their condition more effectively. Over the years, the team has developed many apps to help people with diabetes, and the Bubble Diabox app is one of their most popular offerings.
As a startup, Bubblan has faced challenges, but they continue to work hard to improve their products and services.
They appreciate the support of their users and are committed to providing high-quality solutions to help people with diabetes live healthier, happier lives.
Overall, Bubble is a valuable resource for people with diabetes who are looking for innovative solutions to help them manage their condition. With their commitment to quality and innovation, Bubblan is sure to continue making a positive impact on the lives of people with diabetes for years to come."
Our experience so far…
CGM is primarily used by people with diabetes to manage their blood sugar levels more effectively. By having real-time access to their glucose levels, people with diabetes can make informed decisions about their food, insulin dosing, and physical activity. CGM systems also provide alerts and alarms when glucose levels are too high or too low, helping individuals take action before a dangerous situation arises. CGM has been shown to improve diabetes management, reduce the risk of hypoglycemia, and improve overall glycemic control.
A CGM system consists of a small sensor that is placed under the skin, typically on the abdomen or upper arm, which continuously monitors the glucose levels in the interstitial fluid. The sensor sends the glucose data to a receiver or a smartphone app, which displays the glucose levels, trends, and patterns.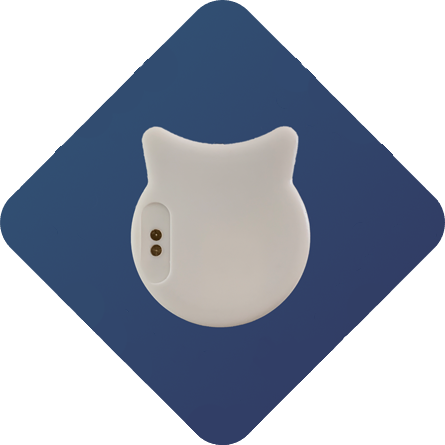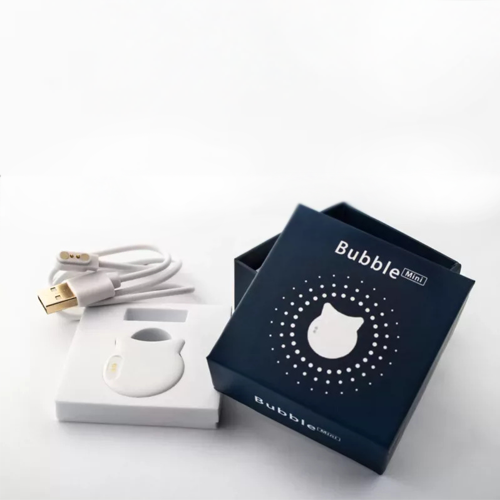 Bubblan continuous glucose monitoring
Keeping your blood glucose levels under control is essential for managing diabetes, and with our innovative technology, we make it easier than ever before.
Our monitoring system provides real-time updates every five minutes, ensuring that you are always up-to-date on your glucose levels. These updates are wirelessly transmitted to your smartphone or tablet, allowing you to track your glucose levels from anywhere.
By monitoring your glucose levels more frequently, you can make informed decisions about your diet, exercise regimen, and medication, enabling you to lead a healthier and more active lifestyle. Take control of your diabetes today with our easy-to-use and accurate monitoring system.
Beautifully Designed
Bubblan has been designed to provide the ultimate comfort for its users. Its smooth edges give it a sleek and refined look
The minimalist design ensures that the focus is on functionality, making it easy to use daily.
One of the key features of Bubblan is its easy charging process. The charging ports have been designed to be simple and hassle-free, allowing you to charge your device without effort. You can simply place the magnet cable on the ports, and it will start charging automatically. Making it easy and convenient for you to charge your device at any time.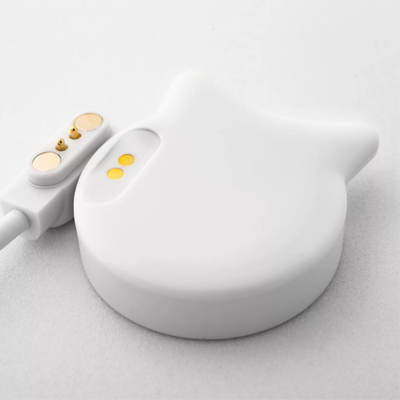 Waterproof
This device's compact and tightly sealed frame enhances its durability and ensures that it is entirely waterproof.
This feature makes it a reliable and trustworthy gadget that can be used even in harsh outdoor environments.
A significant advantage of this waterproof design is that the device can withstand being submerged in water up to 2 meters deep for 30 minutes without sustaining any damage.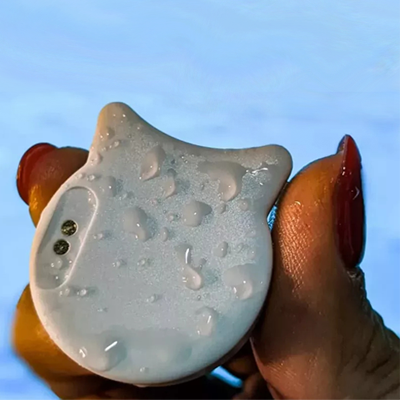 Rechargeable and re-usable
Bubble is rechargeable thanks to the magnetic charger, and has a battery life of over 14 days, so you can always be sure it is charged.
It's always important to note that Bubble also comes with a one-year warranty for added peace of mind.
If you experience any issues with your Bubble device in the first year, simply reach out to our customer service team and we will be happy to assist you with a replacement or repair.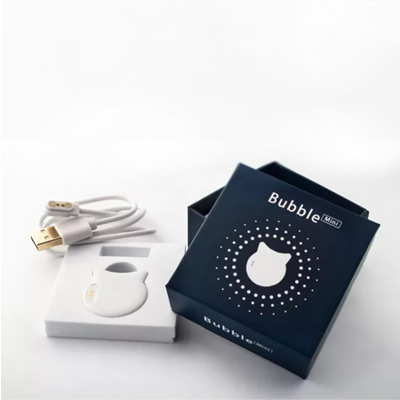 Diabox For Android And iOS
Bubble app Diabox is compatible with iOS and Android.
Here's the setup page for the Bubble app Diabox: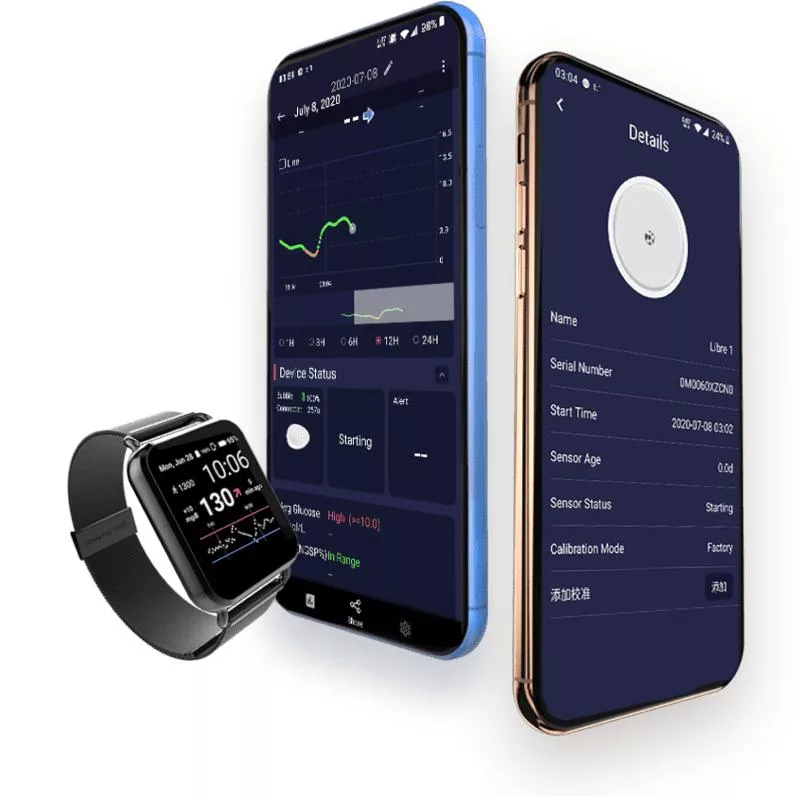 See What Clients Are Saying
---
We are very proud of the service we provide and stand by every product we carry.
Read our testimonials from our happy customers.
     I recommend this device with every bit of my soul!

It's helped me get my sons hba1c from 8.1, 12 weeks ago to 6.9!! It hurt him to wear a cgm, this device is a life saver!
   Quick delivery (less than 2 weeks, even in a pandemic).

Great communication from Anton. Took me about 5 minutes to set up from the box, very very happy!!
     Great product, does what it supposed to do.

Great price point. Diabox app is beautiful and has lots of features. Would recommend this product
LOOKING FOR HONEST AND RELIABLE PRODUCT?
Best Bubble Mini Product for Diabetic Patients
Book Your Product Now & Get Best Offer