Bubblan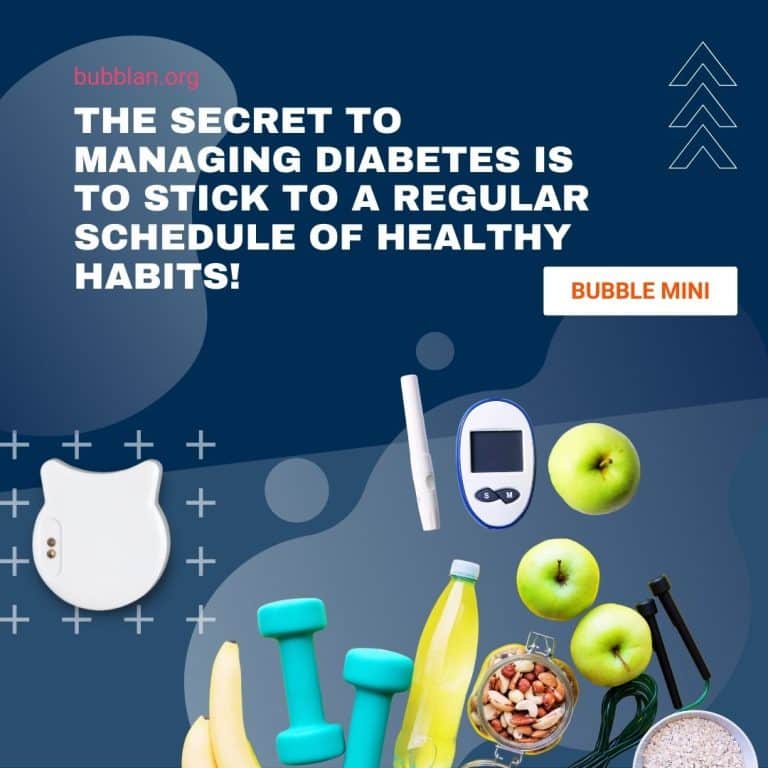 Healthy Habits
Healthy Habits – How often do we have perfect trends for long periods, but sometimes we stop doing healthy routines or following healthy habits? Those changes make us end with our lines transformed into a roller coaster!!!
The secret to managing diabetes is to stick to a regular schedule of healthy habits!
Here we list some of them:
-Regular Monitor of glucose levels. In this case, Bubble Mini helps parents, patients and doctors to have a better understanding of glucose trends.
-Drink water. Maintaining yourself hydrated is one of the secrets to help our body not to spike!
-Making exercise. If you can (at least) have a 20-minute walk, this will help you to low your sugar levels!
-Eating healthy food. Diet is one of the most important habits you should pay attention to, if you want to improve your sugar levels.