Elsa
We are happy to announce new features at DiaBox app.
In the next release of DiaBox, this is new:
Bubble Firmware v3.1 which fixed connection issues with Samsung Phones
Calibration Algorithm: Beta Test
Small size widget
Snoozed Off for separate Device / Glucose / Sensor Alarm
Bug fix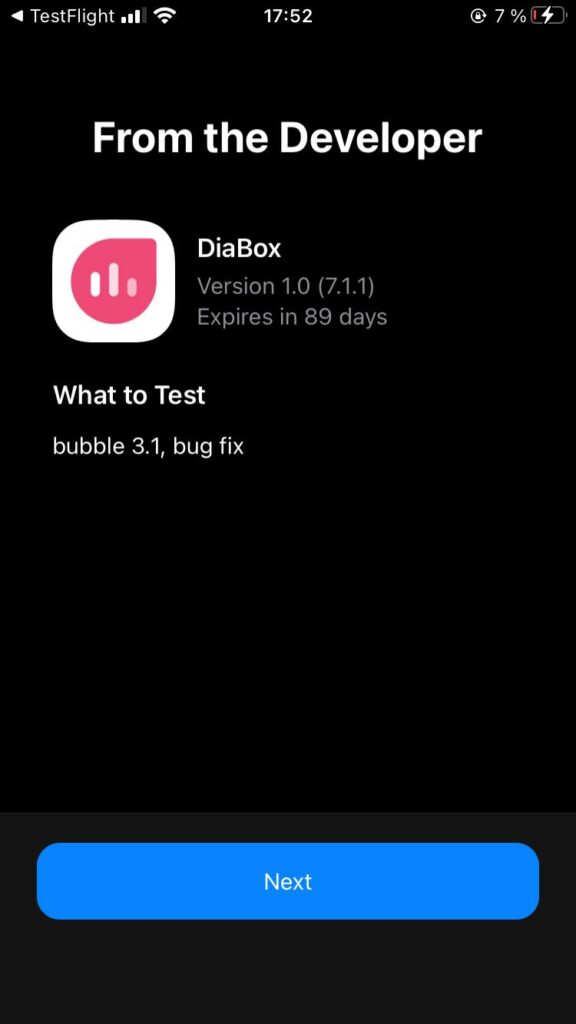 Where to Download it?
For Apple iOS:
First install: Test Flight Apple
Then Install: Diabox for Apple
For Android:
Install: Diabox for Android
Where to Buy Bubble Device?
Go to Bubblan Shop