Vicky
Diabetes, a chronic condition affecting millions worldwide, requires constant vigilance and proactive management. For those living with diabetes, the introduction of Continuous Glucose Monitors (CGMs) has been a game-changer. In this era of advancing technology, CGMs offer a revolutionary approach to diabetes management, providing real-time insights and fostering better control over blood glucose levels.
Understanding Continuous Glucose Monitoring (CGM)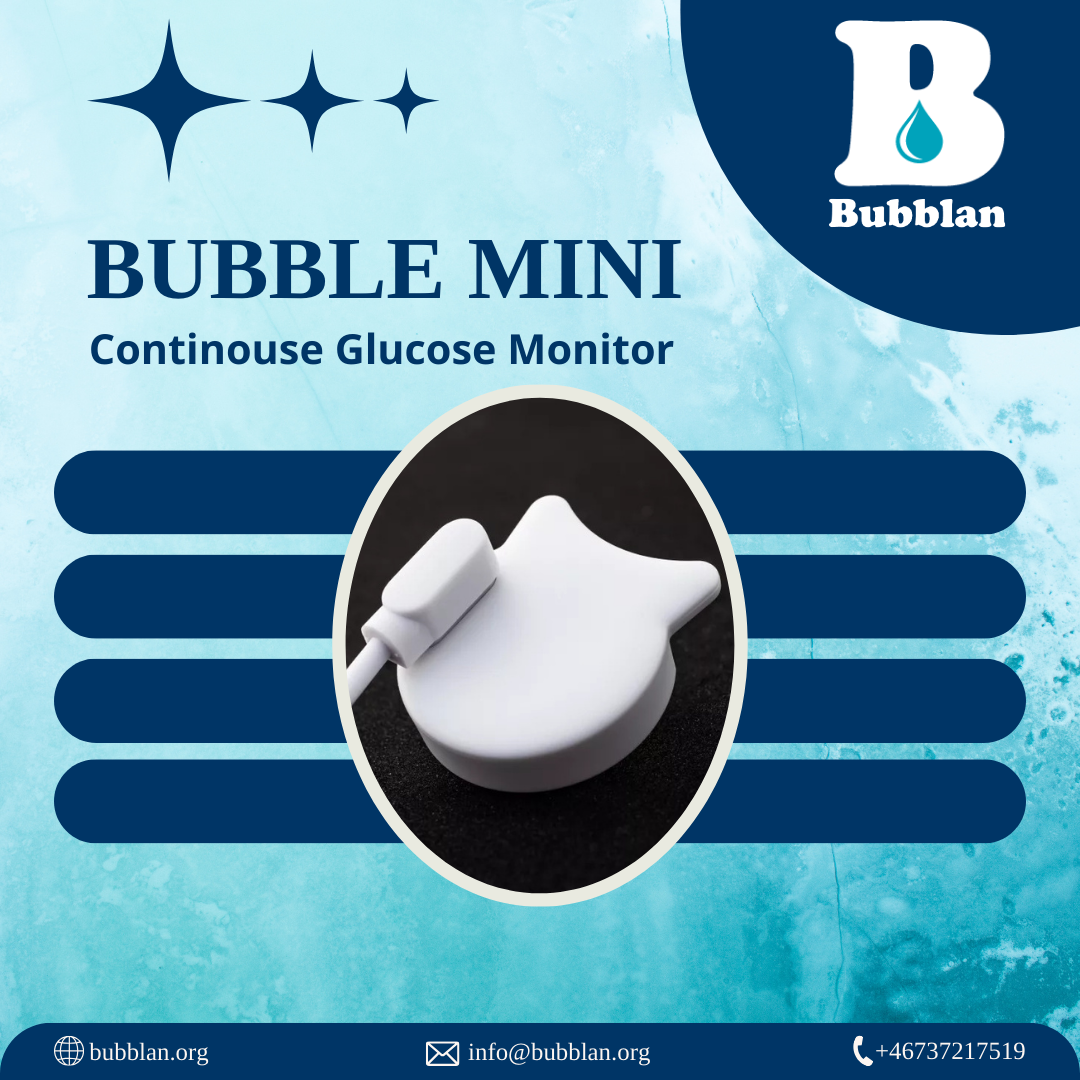 Traditional glucose monitoring often involves intermittent fingerstick tests, providing a snapshot of blood glucose levels at specific moments. CGMs, on the other hand, offer a continuous stream of data by employing a small sensor inserted just beneath the skin. This sensor measures glucose levels in the interstitial fluid, providing a more comprehensive and dynamic view of blood sugar trends throughout the day and night.
Real-Time Insights for Informed Decisions
One of the key advantages of CGMs is the ability to access real-time data. Instead of relying on periodic measurements, individuals can now track their glucose levels continuously. This constant flow of information empowers users to make informed decisions about their dietary choices, physical activity, and medication adjustments. It's a proactive approach that can contribute to better glycemic control.
Enhanced Lifestyle Flexibility
The traditional approach to diabetes management often involves rigid schedules for meals, medications, and physical activity. CGMs introduce a level of flexibility that was previously unimaginable. Users can now adapt their routines based on real-time glucose data, allowing for personalized and adaptable diabetes care. This newfound flexibility can positively impact overall quality of life for those managing diabetes.
Alarming Trends and Predictive Alerts
CGMs come equipped with alarms and alerts, notifying users of significant glucose fluctuations or impending hypoglycemia or hyperglycemia. This feature is particularly valuable, especially during sleep when individuals might not be aware of potential glucose spikes or crashes. The predictive nature of CGMs allows for timely intervention, reducing the risk of severe complications.
Improved Adherence and Awareness
For individuals managing diabetes, adherence to a prescribed treatment plan is crucial. CGMs promote heightened awareness by providing a constant stream of information, which, in turn, fosters better adherence to lifestyle changes and medication regimens. This increased awareness can lead to more effective self-management and improved long-term health outcomes.
The Role of CGMs in Preventing Complications
Uncontrolled blood sugar levels over an extended period can lead to serious complications such as cardiovascular disease, kidney failure, and nerve damage. CGMs act as a preventive tool by offering a real-time assessment of glucose levels, allowing users and healthcare providers to take proactive measures to prevent complications before they arise.
Overcoming Challenges and Expanding Accessibility
While CGMs have revolutionized diabetes management, challenges remain, including accessibility and affordability. Efforts are underway to address these concerns, making CGMs more widely available and ensuring that this transformative technology reaches those who need it most.
Looking Ahead: The Future of CGMs
The landscape of diabetes management continues to evolve, and CGMs are at the forefront of this transformation. Ongoing research and development aim to enhance the capabilities of CGMs, making them even more user-friendly, accurate, and cost-effective. The integration of artificial intelligence and machine learning may further refine the predictive capabilities of CGMs, paving the way for a future where diabetes management is not just reactive but truly proactive.
In conclusion, Bubble Mini Continuous Glucose Monitors represent a paradigm shift in diabetes care. By providing real-time insights, fostering lifestyle flexibility, and enabling proactive intervention, CGMs empower individuals to take control of their health. As technology continues to advance, the future holds even greater promise for improved diabetes management, bringing us closer to a world where living with diabetes is not just manageable but thriving.