Vicky
Ready to take control of your health? Discover Bubble Mini Monitor, your trusted partner for accurate glucose monitoring! 🩸💙
Are you tired of the old-fashioned finger pricks and constant guesswork when it comes to managing your blood sugar levels? It's time to experience the future of diabetes care with Bubble Mini! 🩸💙
🔵 Bubble Mini Monitor: Your Compact Diabetes Companion! 🔵
Here's why Bubble Mini is a game-changer for anyone living with diabetes:
✅ Continuous Monitoring: Say goodbye to sporadic glucose checks. Bubble Mini provides real-time readings 24/7, helping you stay in control.
✅ Pocket-Sized Convenience: It's small, sleek, and fits right with the FS libre monitors. Get your glucose levels anytime, anywhere.
✅ Seamless App Integration: Connect Bubble Mini to our user-friendly app for personalized insights, trends, and easy data sharing with your healthcare team.
✅ Hassle-Free: Simple application and minimal maintenance make using Bubble Mini a breeze.
But Bubble Mini is more than just a device; it's your partner in health. It empowers you to take charge of your diabetes management, make informed choices, and live life to the fullest.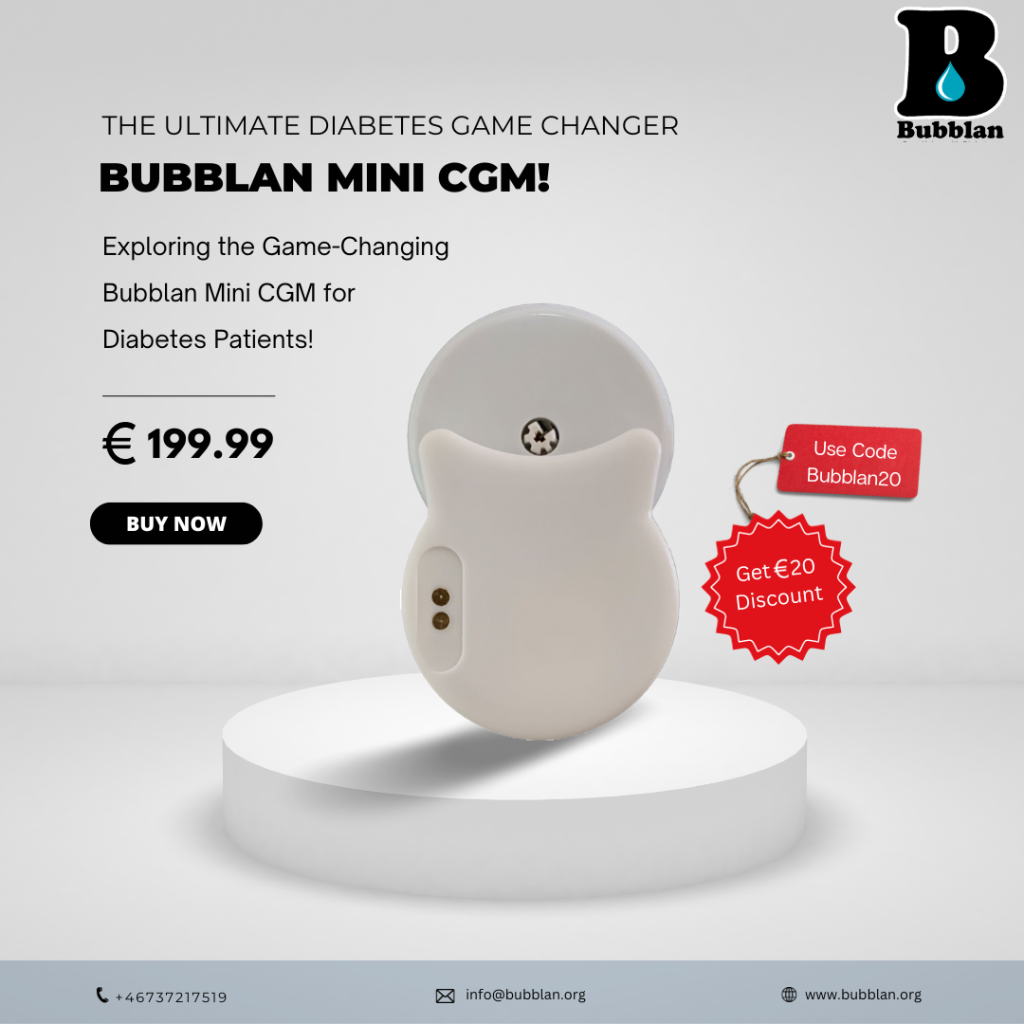 Ready to embrace modern diabetes care? Take the first step to a healthier, more empowered you. Visit www.bubblan.org and order your Bubble Mini today! 🌐🩸
Join the movement toward a brighter, more convenient future in diabetes management. Experience the freedom and confidence that Bubble Mini brings to your life. Don't wait—your health journey awaits!
#BubbleMini #DiabetesCare #HealthTech #DiabetesManagement