Vicky
Restart Your Life with Cutting-Edge Technology – Bubble Mini!** 🩸💙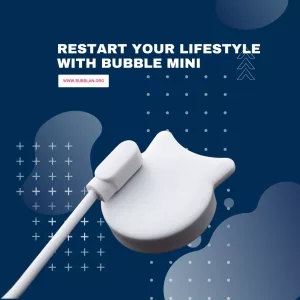 Are you ready to take charge of your health journey and embrace a fresh start? Discover the power of innovation with Bubble Mini, your pocket-sized diabetes companion. 🚀
✅ **Continuous Glucose Monitoring**: Say goodbye to the past and welcome real-time glucose insights. No more guesswork!
✅ **Seamless App Integration**: Connect Bubble Mini to our user-friendly app for personalized trends and easy data sharing.
✅ **Empowerment at Your Fingertips**: Make informed choices, achieve better blood sugar control, and reclaim your life.
It's time to rewrite your story with Bubble Mini. Are you in? Join the movement today!