Vicky
November 14th marks a significant day in the global health calendar – World Diabetes Day. Established by the International Diabetes Federation (IDF) and the World Health Organization (WHO), this day serves as a powerful reminder of the collective efforts required to combat and raise awareness about diabetes—a chronic condition that affects millions worldwide. As we observe World Diabetes Day, it is crucial to reflect on the impact of diabetes, foster understanding, and inspire actions that can make a difference.
The Diabetes Epidemic:
Diabetes has evolved into a global epidemic, affecting people of all ages, races, and socio-economic backgrounds. According to the IDF, approximately 537 million people were living with diabetes in 2021, a number expected to rise to 643 million by 2030 if effective measures are not taken. This alarming surge emphasizes the need for increased awareness, prevention, and management strategies.
Theme for World Diabetes Day 2023: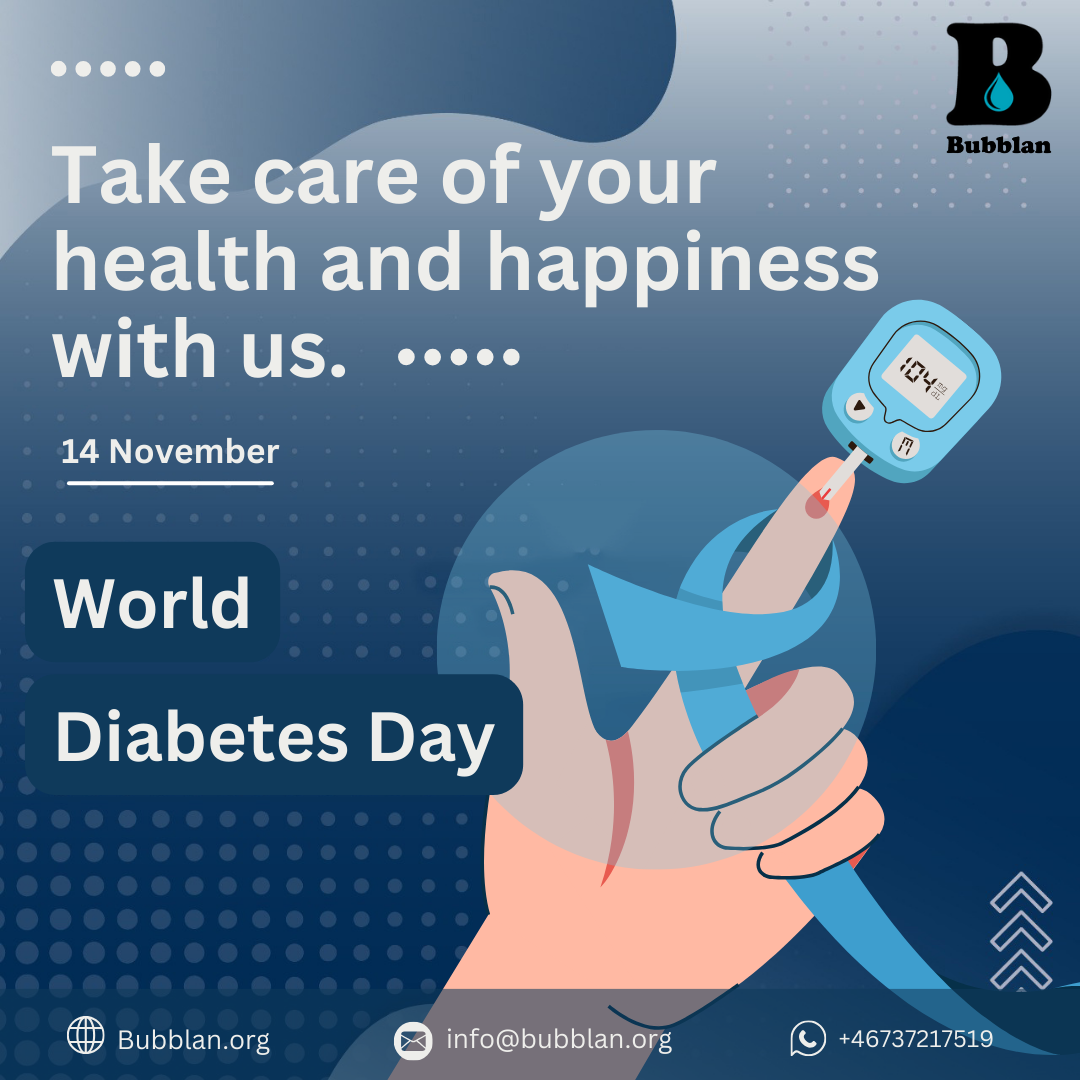 Each year, World Diabetes Day focuses on a specific theme to address different aspects of the disease. The theme for 2023 is "Diabetes Care: Nurturing Hope." This theme underscores the importance of providing support, understanding, and education to those living with diabetes, as well as encouraging a proactive approach to prevention and early intervention.
Empowering Individuals:
The theme "Diabetes Care: Nurturing Hope" emphasizes the significance of holistic diabetes care. Beyond medical interventions, empowering individuals with diabetes to take charge of their health is crucial. Education about nutrition, physical activity, and emotional well-being plays a pivotal role in the management of diabetes.
The Role of Technology in Diabetes Management:
In the digital age, technology is revolutionizing diabetes care. Wearable devices, mobile applications, and telehealth services are providing individuals with diabetes valuable tools for monitoring blood glucose levels, managing medications, and accessing support networks. These technological advancements contribute to a more personalized and efficient approach to diabetes management.
Community Engagement and Advocacy:
World Diabetes Day is not only a time for reflection but also a call to action. Community engagement and advocacy play a vital role in promoting diabetes awareness and prevention. Events, seminars, and social media campaigns amplify the message, encouraging individuals, communities, and governments to prioritize diabetes on the global health agenda.
Closing Thoughts:
Bubblan.org is unite to observe World Diabetes Day on November 14th, let us commit to fostering hope and understanding. Whether through advocating for policy changes, promoting healthy lifestyles, or supporting those living with diabetes, each action contributes to a world where diabetes is better understood, prevented, and managed. By nurturing hope, we can collectively strive towards a future where diabetes is no longer a global health crisis but a challenge successfully overcome through awareness, education, and compassion.