Bubble Glucose Monitor
Take control of your blood glucose levels wherever you are with just a look at your mobile phone
Bubblan Continuous Glucose Monitoring
Keep blood glucose control tight with automatic blood sugar updates every five minutes sent straight to your mobile device.
The bubble has been built with comfort in mind, avoiding edges that can complicate its wearing in your day to day and to keep charging simple.
With our signature Bubble stickers, the soft specially designed belt, or even a simple dressing, you will have plenty of options available to find the best fit for you and your Bubble.
Rechargeable and re-usable
The bubble is rechargeable thanks to the magnetic charger included in the box. With over 20 days or more of battery, you can always be sure your Bubble is charged and ready to go.
A compact tightly sealed frame improves durability and makes the Bubble waterproof. The device is guaranteed up to 30 minutes and 2m deep in fresh water.
Parents of a toddler using the FreeStyle Libre sensor can use Bubble to view glucose readings in the Diabox app.
Users can see glucose reading updates every 5 minutes on Android, iPhone, and smartwatch (Apple and Android), and they can receive notifications and alarms on their watch or phone.
The bubble can be used with both iOS or Android. Check the available apps for each software platform.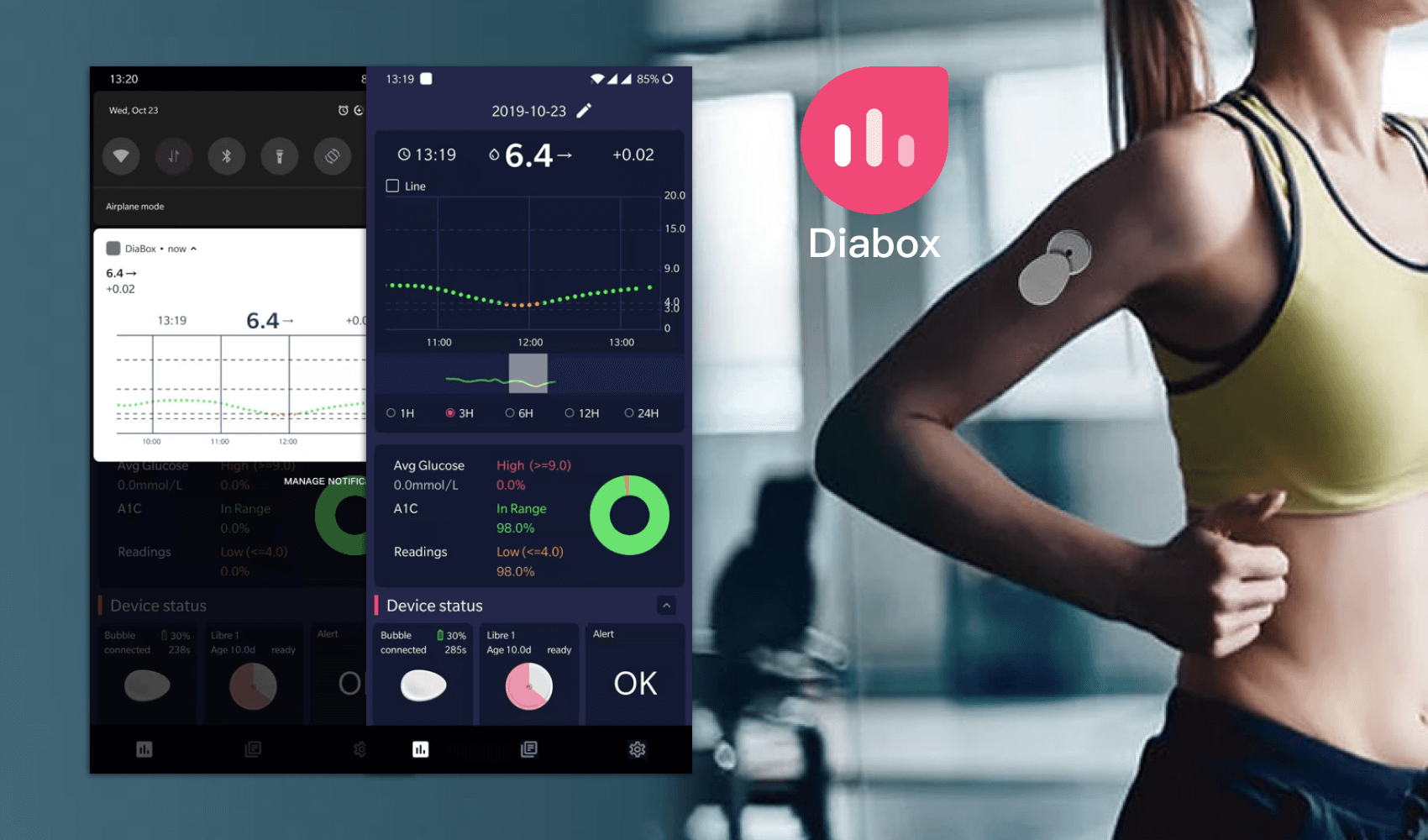 The bubble works with the following types of
FreeStyle Libre 1 sensors,
works with FreeStyle Libre US 14-day sensor available in the US,
FreeStyle Libre 2 Germany, Norway, France, United Kingdom, EU
FreeStyle Libre Pro in the US and a few countries in Asia, and FreeStyle Libre sensors.
note that LIBRE 2 USA is not currently available on AppStore and not in Diabox app yet.