GREAT APP
Start Before You Feel Ready
High

Low

Extreme Low

Drop rates

Rise Rate
Signal is lost

Low battery

End before

Missed Reading

You also have a platform to see your blood glucose at a glance on your smartphone or watch

You can also enable optional Audio Readouts so you don't have to look at your phone.
Europe

Australia

Asia

America

Canada
Fully active

Quick Response over email

Instant Messenger query

Contact: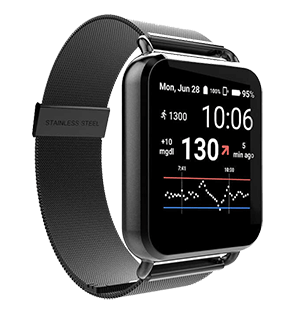 Available on Apple watch and G-watch now
Fully Functional App
Same features as of mobile app, up to date and support available
Highly rated
Recommended by many users, Highly rated on stores.
EASY TO LEARN.
New ways to app
Get your phone installed with the new amazing and updated app which will help you not to lose control over your sugar levels. Stay alerted all the time.
Our iOS application is in beta mode and fully functional. We need your feedback.
We use a testing platform
on iOS to do this.
TestFlight is the name of the platform and it is also an app, To install DiaBox we first need to install TestFlight, then DiaBox.
1. First Click to install TestFlight
2. Now just click the link below to install DiaBox
Installation on Android is done via the Google Play Store. Please click the image below, on your Android device to be taken directly to the play store.
Once in the Play Store press the install button to Install DiaBox .
Helpful Videos
Thousands Of Satisfied Users All Over The World.
Easy to use, informative. Having my blood sugar come in every 5 minutes with my Bubble transmitter is amazing. I love seeing my estimated a1c. it would take some work but I would like to see an algorithm put in which learns how your body reacts to the amount of insulin you administer and the results...
Just started using the bubble transmitter and I'm really loving it, much better than the blucon nightrider. I also like the app very much as well, stays connected, nice clean looking main page. The one thing that would make this app a 5 star would be the addition of a calibration mode which I unders...
I am a good experience but there is a lack of info such as carbs, food and insulin data . Also a predictor for when adding insulin what will the result be, xdrip has a predictor graph for insulin and glucose level.
Only been using diabox (and the bubble) for a few days (been using miaomiao and xdrip for a while). So far diabox is a much more pleasant experience and hasn't yet disconnected from the bubble, which miaomiao/xdrip did a lot for me. Some things that could improve: - when glucose levels change, the n...