A New revolutionary device Bubble mini
Take control of your blood glucose levels wherever you are with just a look at your mobile phone
Bubblan kontinuerlig glukosövervakning
Håll blodsockerkontrollen tät med automatiska blodsockeruppdateringar var femte minut som skickas direkt till din mobila enhet.
Vackert designad
Bubble har byggts med tanke på komfort, vilket undviker kanter som kan komplicera dess bärande dagligen och för att hålla laddningen enkel.
Lätt att bära
Med våra karakteristiska Bubble-klistermärken, det mjuka specialdesignade bältet eller till och med en enkel förband, har du många alternativ tillgängliga för att hitta den bästa passformen för dig och din Bubble.
Diabox for iOS and Android
Bubble app Diabox is compatible with both iOS and Android.
Rechargeable and re-usable
Bubble is rechargeable thanks to the magnetic charger included in the box. With over 14 days or more of battery, you can always be sure your Bubble is charged and ready to go.
Waterproof
A compact tightly sealed frame improves durability and makes the Bubble waterproof. The device is guaranteed up to 30 minutes and 2m deep in fresh water.
Diabox: How to setup the alarms. Facebook Diabox How to setup
It is Diabetes Awareness month! and Get a special discount from our shop using "BUBBLAN" code! Manage BS,...
Bus eller godis? Vilka är era favoritsockerfria godbitar till Halloween? Kommentarer nedan! Använd #BUBBLAN-kod och...
BUBBLE Mini
1 x Bubble Mini Unit
Worldwide shipping DHL express
Charging cable included
Shop Now
Diabox app
Offers the functionality of alarms when hypoglycemia occurs or having a platform to see your blood glucose at a glance on your smartphone or watch.
iOS VIKTIGT!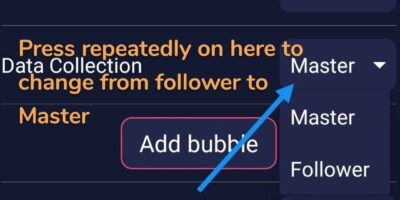 Do You Need Help?
Here you will find all the manuals and links for configuring the app, both for iOS and Android.
Bubblan brand
Developed from the ground up by Type 1 Diabetics, Bubblan has a genuine focus on making life just that little bit easier.
Easy to use, informative. Having my blood sugar come in every 5 minutes with my Bubble transmitter is amazing. I love seeing my estimated a1c. it would take some work but I would like to see an algorithm put in which learns how your body reacts to the amount of insulin you administer and the results...
Just started using the bubble transmitter and I'm really loving it, much better than the blucon nightrider. I also like the app very much as well, stays connected, nice clean looking main page. The one thing that would make this app a 5 star would be the addition of a calibration mode which I unders...
Only been using diabox (and the bubble) for a few days (been using miaomiao and xdrip for a while). So far diabox is a much more pleasant experience and hasn't yet disconnected from the bubble, which miaomiao/xdrip did a lot for me. Some things that could improve: - when glucose levels change, the n...